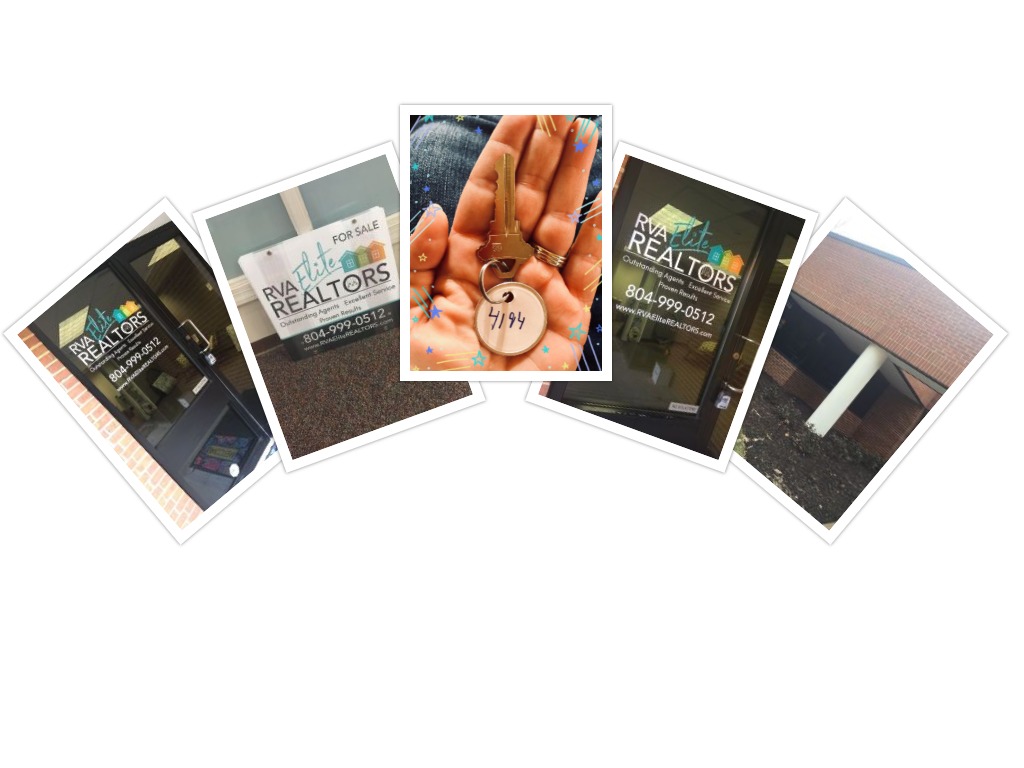 We FINALLY found the perfect location for our West End office thanks to Matt Hamilton with Harrison & Bates. We signed a lease on a 2200 sq. ft. space in The Park @ Innsbrook. Our new office already had new carpet installed and a fresh coat of paint but we decided to ditch the yellow walls and had them painted a pretty gray color. We also had a new kitchen installed courtesy of Commonwealth Home Solutions which is super exciting and makes it feel more like home. We have hunted and found great deals on furnishings and decor and we are super proud to have our friends, clients, and associates come visit our office to see what we have created. #TEAMWORK! We are planning to have lots of socials and group events since we have such a cool spot so stay tuned for our upcoming events..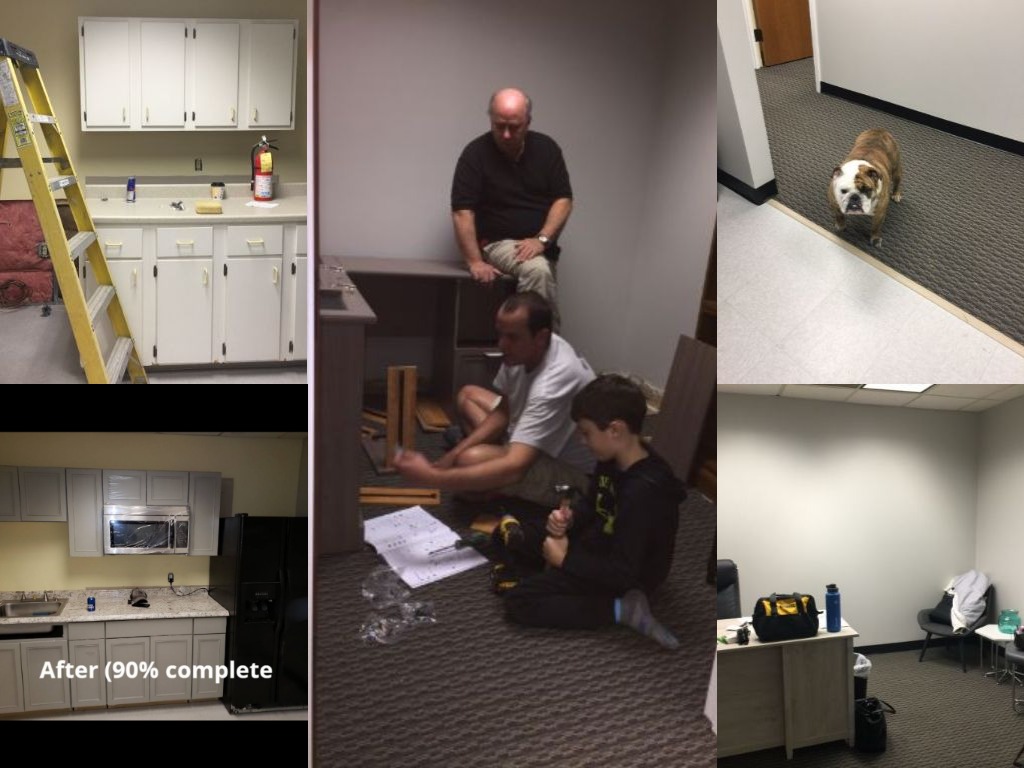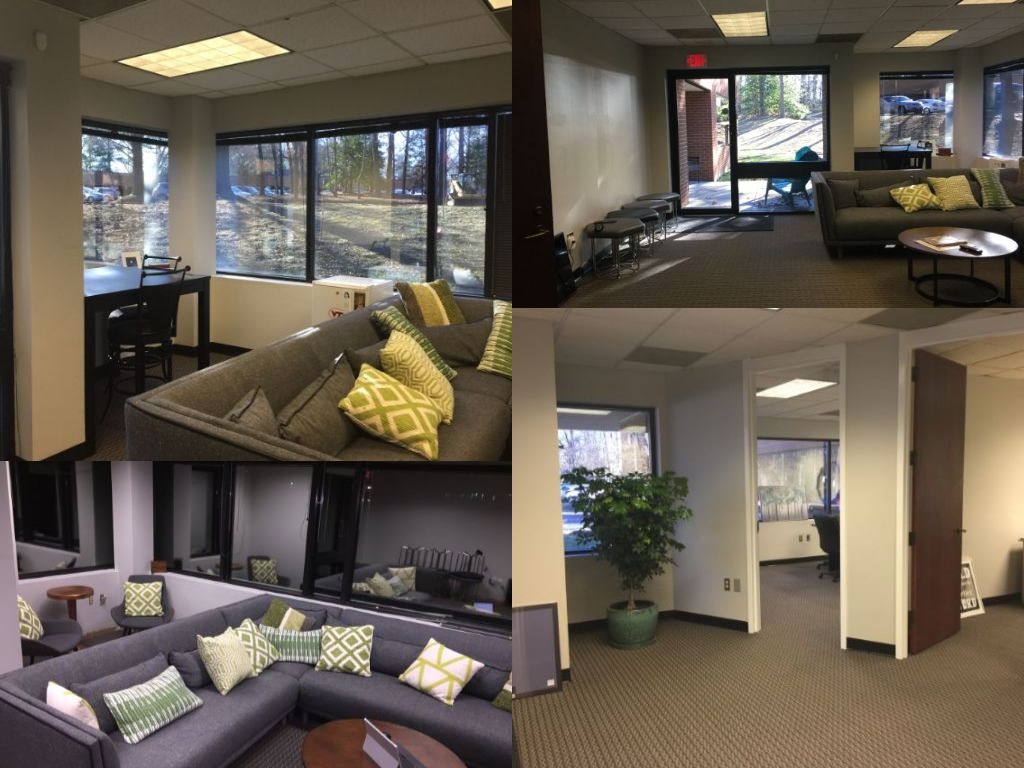 We also listed 3 new properties in January all of which are now under contract with an average "days on the market" of 3 days!! In addition to our listing sales, we had 2 buyer sales as well!!
We have been super active on social media running contests and such to promote our new biz. We gave away 3 $50 Amazon gift cards and are super thankful to everyone who has supported us in this new adventure. The giveaways are fun so we will continue to do them and #GiveBack. Cole, our resident Bulldog, did our last drawing on Facebook Live and she personally delivered the gift card to the winner yesterday which was too cute! Miss Cole loves the attention she gets wherever she goes and LOVES to come to the office.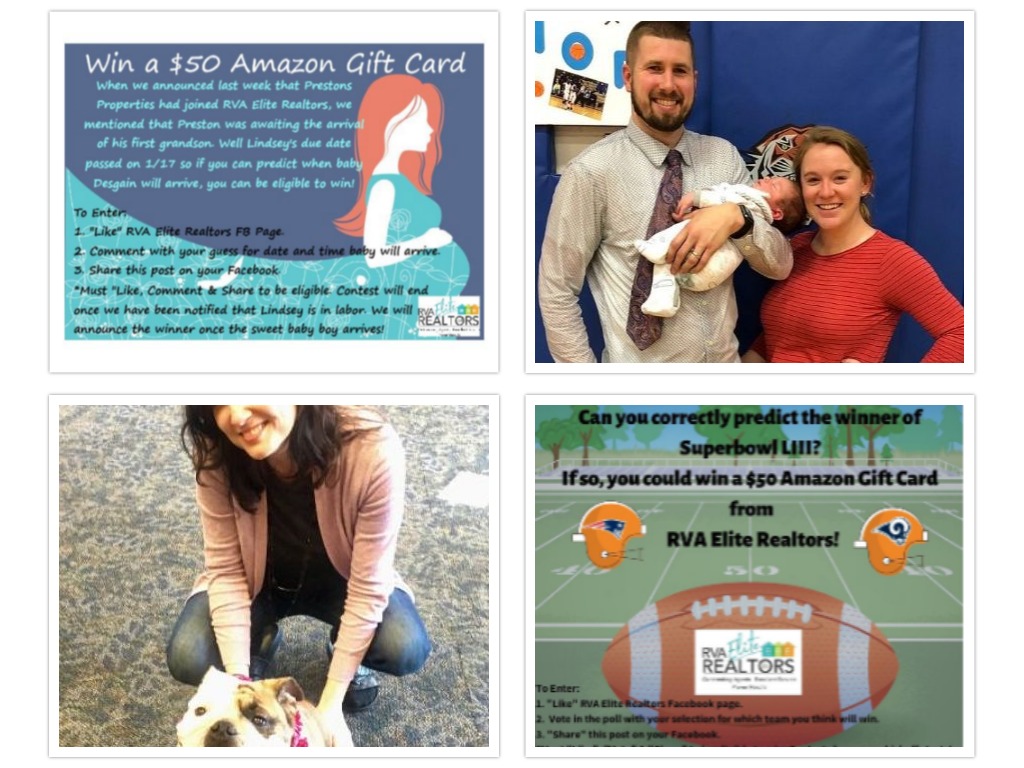 We have already been hard at work this month as well, rocking it in the RVA Real Estate world. We have a couple of sales on the book for this first week in February and have a lot of stuff in the pipeline so we are prepared for a busy spring market.
A huge thank you to all of our business associates, friends and family who have stopped by to wish us well and brought us treats, food, gifts, plants, and RVA themed decor. We are grateful and truly touched by all of the support. Opening this new office has truly been a joint effort and could not be done without our entire team of ELITE supporters!